LUCIE KHAHOUTIAN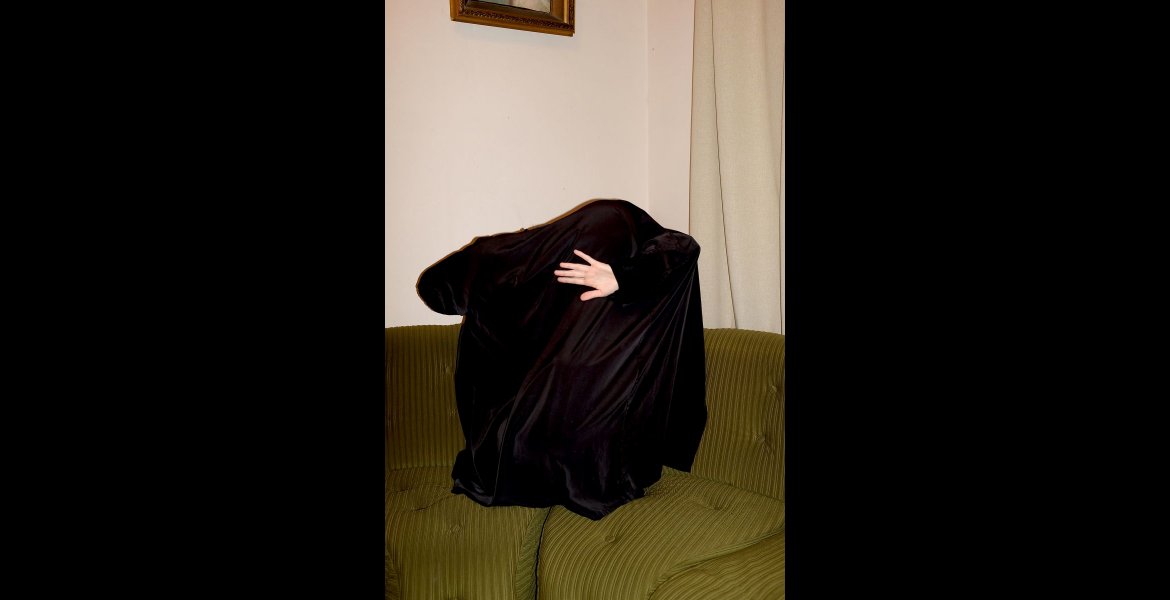 With All This Darkness Around Me I Feel Less Alone
Lucie Khahoutian ricerca un incontro proficuo tra la cultura visiva occidentale contemporanea e radicati riferimenti alla tradizione armena. Sul crinale tra riti religiosi e comportamenti psicotici,
With All This Darkness Around Me I Feel Less Alone
racconta un lento sprofondare nella follia. Khahoutian mette in scena la celebrazione di un matrimonio, l'estrema alleanza agli occhi di Dio. Semplici rituali di vita in comune diventano atti di fede e devozione, affinché l'uno appartenga all'altro. I protagonisti sono però senza forma, sono forme passive; non vedono davvero che cosa sta succedendo. Se gli occhi sono "lo specchio dell'anima", qui sono spesso persi, nascosti sotto paraocchi, ornamenti, veli, o al contrario onnipresenti, trasformati in manufatti. Assistiamo alla perdita dell'individualità e alla caduta nella follia, che emerge per portare all'isolamento. Come possiamo essere soli insieme?
Lucie Khahoutian seeks to create enriching encounters between western contemporary visual culture and strong traditional Armenian references. At the crossroads between religious rituals and psychotic behaviors,
With All This Darkness Around Me I Feel Less Alone
narrates a slow plunge into insanity. Khahoutian stages a wedding celebration, the utmost human alliance in the eyes of God. Simple rituals of communal life become rituals of faith and devotion; soon one belongs to the other. Protagonists are though shapeless, passive forms; they don't really see what is happening. If eyes are "the window to the soul", here they are often missing, hidden under blinders, ornaments, veils, or on the contrary, omnipresent, in the form of artifacts. We witness the fall of individuality and the emerging of the insanity to be secluded. Could we then be alone together?
Lucie Khahoutian (Erevan, 1990) è un'artista visiva armena. Si laurea alla Minas Avetysyan school of Fine Arts nel 2010 e riceve un master in Fine Arts dalla American University of Armenia nel 2012. Il suo lavoro affronta un'ampia serie di argomenti, restando profondamente ancorato a temi quali religione, spiritualità e questioni mistiche. Muovendosi tra collage e fotografia, illustra il magico o l'incomprensibile, rinnovando gli strumenti con cui sviluppare costantemente la propria pratica. È stata finalista del Premio The New Vanguard e del Les Voies Off ad Arles. Nel 2017 ha vinto il Krakow Photo Month ed è stata finalista durante l'Hyères Photo Festival e del Cosmos Award. Il suo lavoro è stato esposto a livello internazionale all'interno di mostre collettive e fiere d'arte. Vive e lavora a Tbilisi, Georgia, ed è parte del collettivo Live Wild.
Lucie Khahoutian (Erevan, 1990) is an Armenian visual artist. She graduated from Minas Avetysyan school of Fine Arts in 2010 and received a Fine Arts Degree from the American University of Armenia in 2012. Her works approaches a wide range of topics while being very focused on religion, spirituality, and mystical matters. Moving towards collage and photography she illustrates the magic or the ungraspable, renewing the tools used to constantly evolve her own practice. She was a finalist of The New Vanguard Prize and Les Voies Off in Arles. In 2017 she won the Krakow Photo Month and was finalist during Hyères Photo festival and the Cosmos Award. Her work has been exhibited internationally through collective exhibitions and art fairs. She is based in Tbilisi, Georgia, and is a member of the collective Live Wild.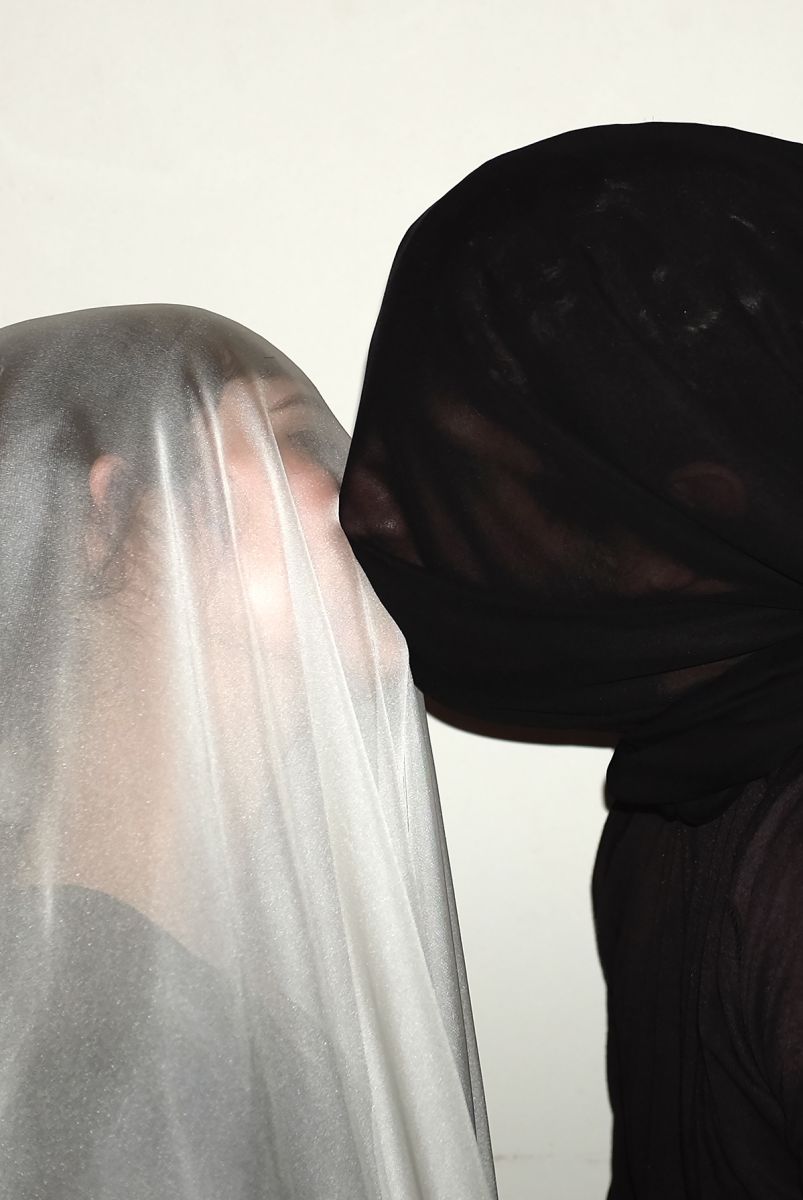 ©Lucie Khahoutian,
With All This Darkness Round Me I Feel Less Alone
.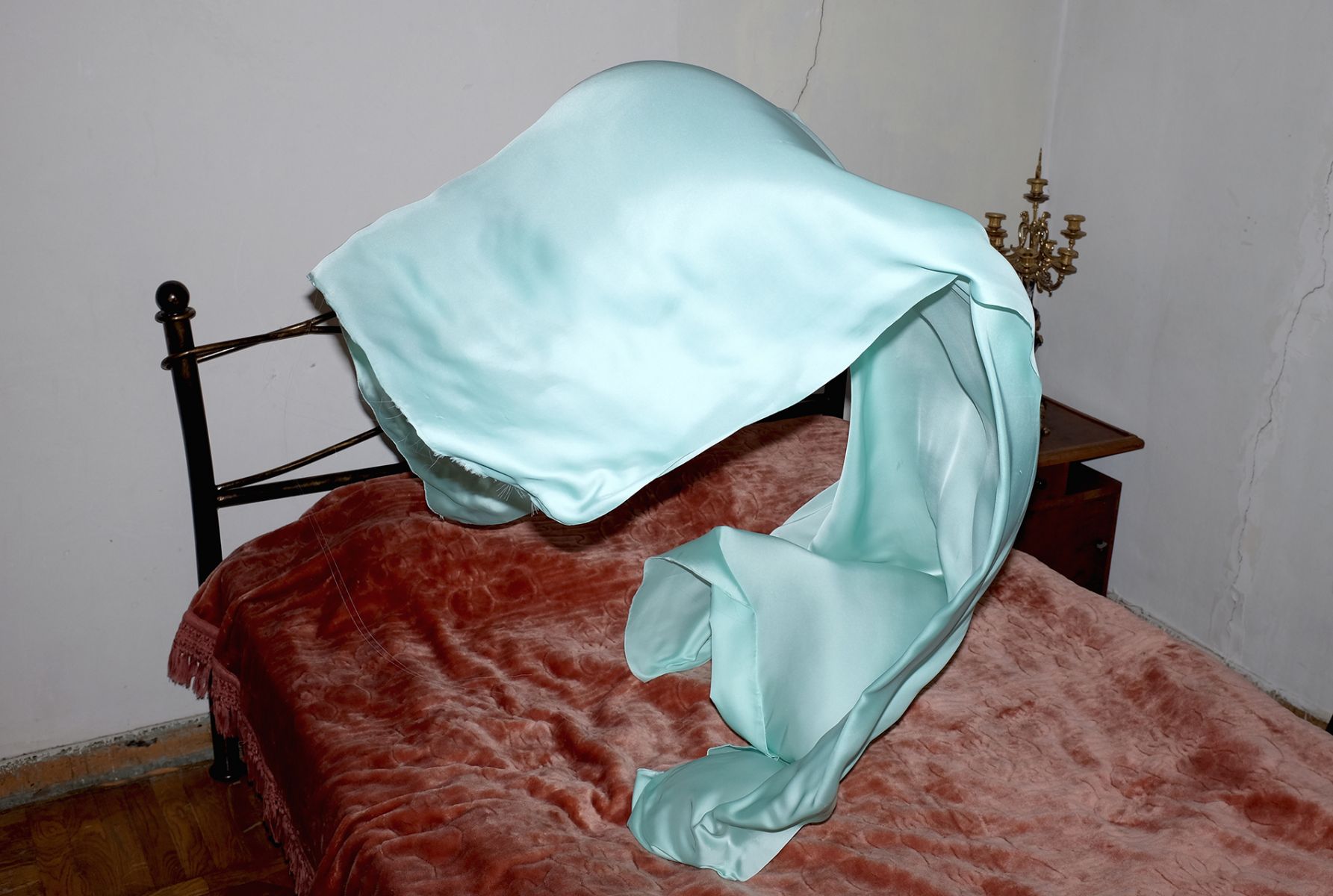 ©Lucie Khahoutian,
With All This Darkness Round Me I Feel Less Alone
.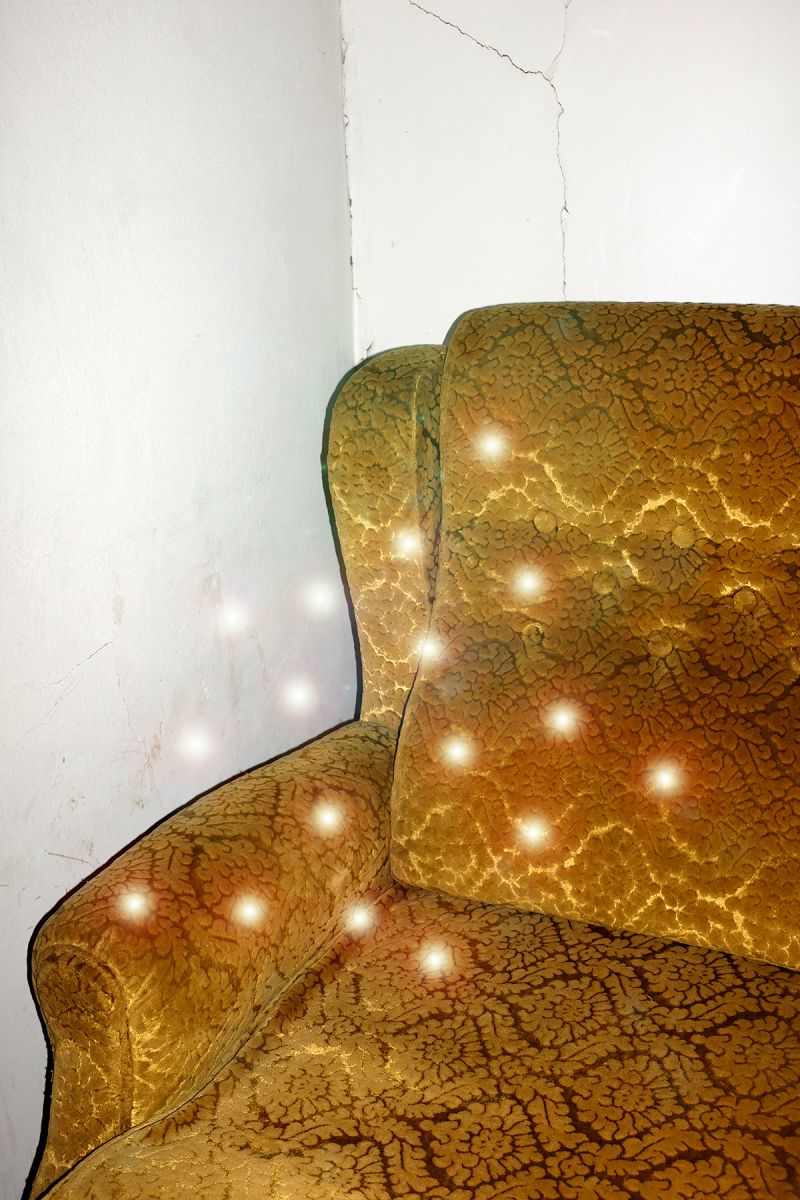 ©Lucie Khahoutian,
With All This Darkness Round Me I Feel Less Alone
.